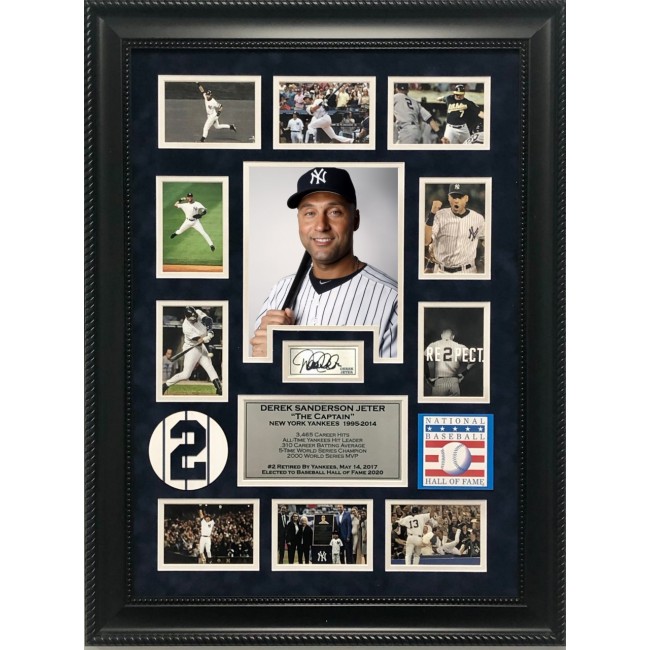 Grandstand Sports has put together an extraordinary framed tribute to "The Captain" Derek Jeter to commemorate the occasion!

The Grandstand Exclusive features a terrific array of outstanding photos with highlights from Jeter's iconic career, including:
His famous "Mr. November" 2001 World Series walk-off homer! "The Flip" from the 2001 ALDS!
His 3000th Hit!
Celebrating his final Yankee Stadium hit!
"The Dive" against the Red Sox!
His #2 Retirement Ceremony at Yankee Stadium.
Celebrating with one of his FIVE World Series Trophies!
Need More Help?
*Free Shipping On U.S. Domestic Orders Only, International Orders Welcomed